Capcom trusts virtual reality. With the launch of the first PlayStation virtual reality glasses, they did not hesitate to adapt Resident Evil 7 with an interesting result and now, with the launch of PS VR2, they have done the same with the latest installment in the saga, launching a free update for everyone who owns Resident Evil Village and wants to try the experience with a PlayStation VR2.
This analysis must begin by commenting on what I already introduced in the previous paragraph. Enjoying Resident Evil Village on PS VR2 is free, as long as you own the original game, but for free. Capcom has adapted the game to virtual reality glasses without requiring users to checkout in any way, offering it completely free of charge. A great gesture with its users, because RE: Village in VR is a "totally" different game from the original game.
REDUCED EUR 41.58
Resident Evil Village PS5
Play as Ethan Winters. He lives every battle in short and terrifying distances
Chris Redfield in the Resident Evil Village series seems to harbor sinister motives
An incredible experience for virtual reality
With that it is a "different game" I mean that we cannot continue with the progress of the normal version, that is, when playing in virtual reality mode the game forces us to start another game in a different save slot, so we have our progress playing with a traditional controller and our progress in virtual reality. This is so because although the game is obviously the same, the adaptation is so different that Capcom does not want to mix the experiences.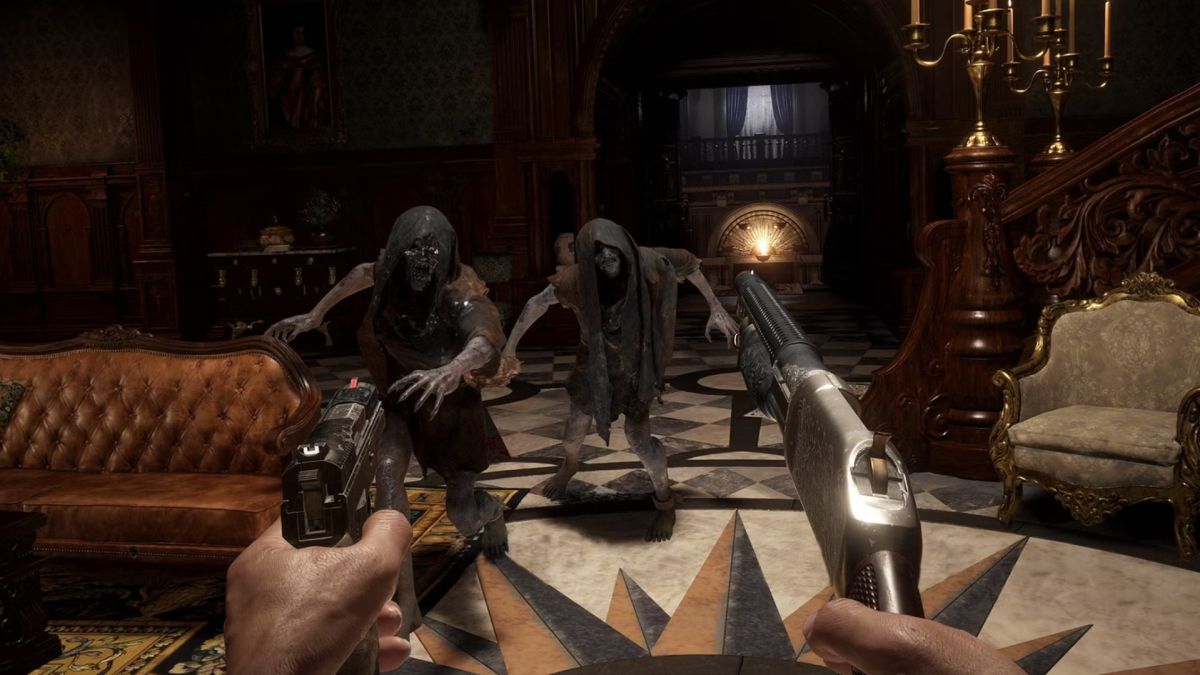 The adaptation of RE: Village to virtual reality is incredible. The game makes you feel a tremendous immersion thanks to some very well thought out mechanics. The use of weapons is impeccable, not only because they work amazing, because you can feel the recoil with the vibration of the helmet, they work better if you wield them with two hands than with one or simply because changing weapons is as cool as looking at your body in the game and leaving the gun in the coat, belt… There is no proper menu, but the accessible elements are attached to you and you take them as if you were really carrying them. The feeling is unbeatable.
Immersion is undoubtedly the best thing about enjoying this Resident Evil Village on PS VR2. If the game without virtual reality is already immersive thanks to its setting and scenarios, perhaps you can get an idea of ​​what it can mean to live that in virtual reality. It is a more than dignified and quite tense experience, since seeing Lady Dimitrescu and having to look up to see her face is a feeling that is quite tense.. I personally go through some "anguish" with horror games and that feeling, obviously, increases if you feel inside the video game itself.
The only negative note is that being an update (let's remember free) and not a game designed in VR as such, it can be noticed in some things that obviously it was not born as a game thinking for it. A clear example would be the little or no interactivity that we have with the environment outside of the objectives of the mission that we are carrying out. Just like in Horizon Call of the Mountains we can pick up anything lying on the ground like stones, boxes or many items, none of this is possible in RE: Village.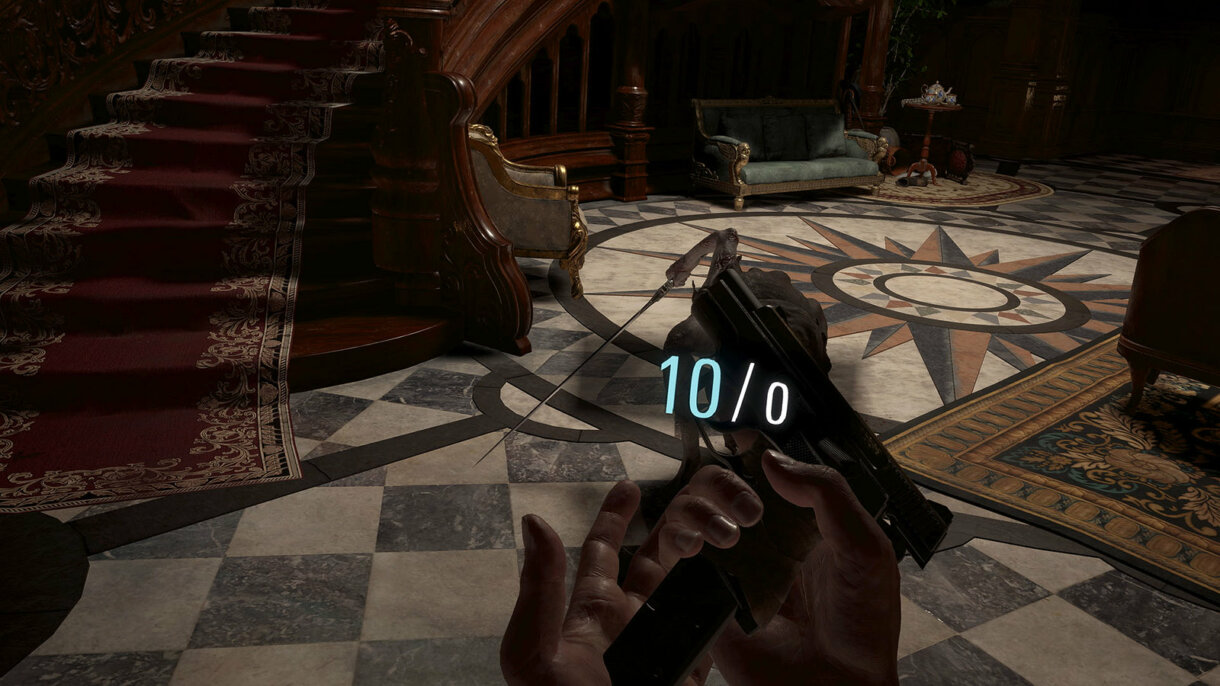 conclusions
In summary, RE: Village is one of the most recommended games to play on PlayStation VR2 for many reasons.. The first is that the base game It's such a good title that if you haven't played it you should have.then another more than interesting reason is that the game can be bought for less than €30, so in terms of quality-price it is a very attractive option. And then, as the initial game in the VR catalogue, it is a more than interesting piece, perhaps it was not born intended for virtual reality, but It is one of the most powerful titles to release your glasses. For me if you have a PS VR2 you should have three games, Horizon Call of the Mountain, Gran Turismo and Resident Evil Village.
REDUCED EUR 41.58
Resident Evil Village PS5
Play as Ethan Winters. He lives every battle in short and terrifying distances
Chris Redfield in the Resident Evil Village series seems to harbor sinister motives